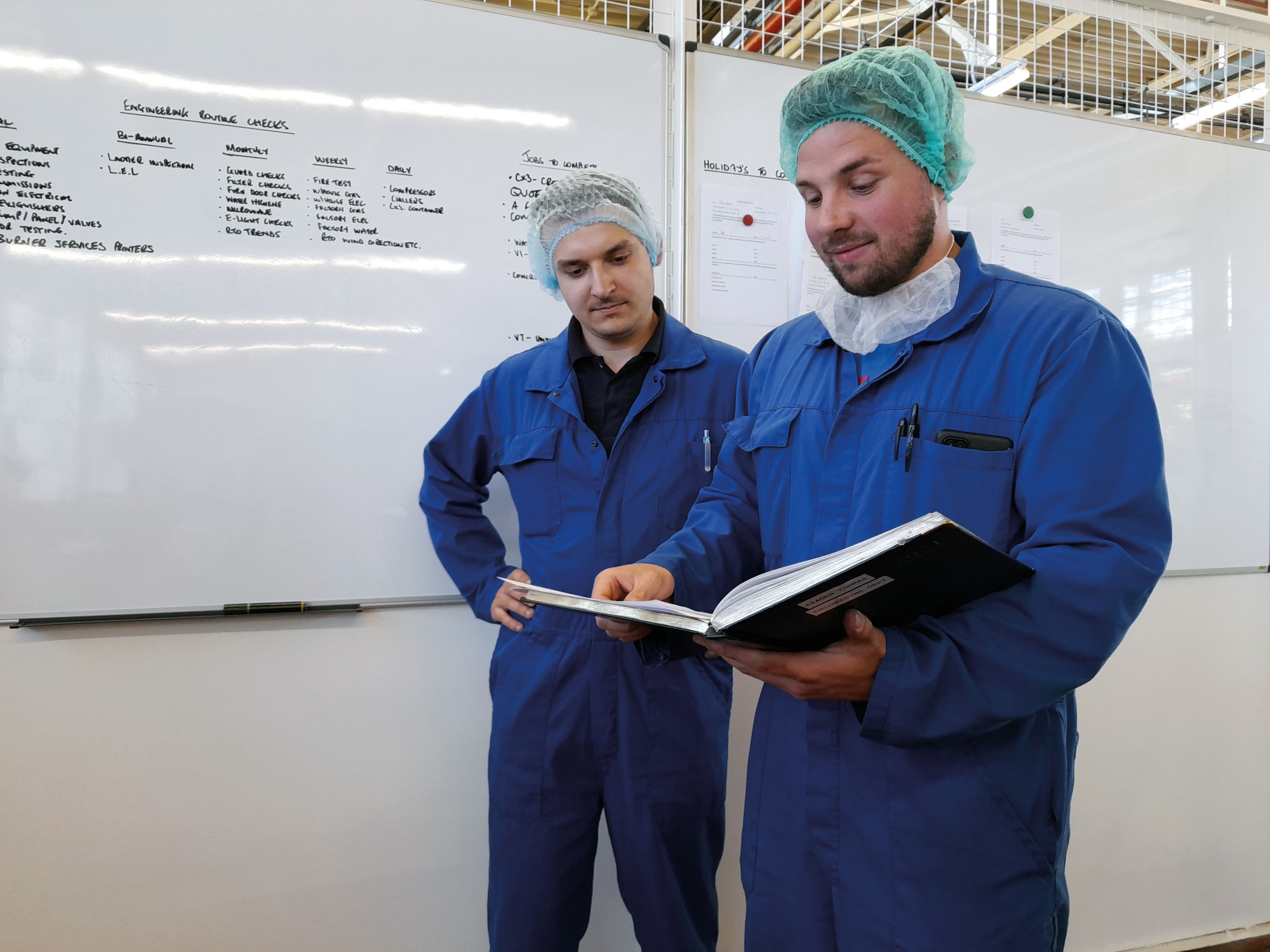 Keagen Thomas
Technical Team Leader
Coveris Hartlepool is a market leader in speciality bags for lab and diagnostic, security, banking and mailing sectors. Keagen joined the team at Coveris Hartlepool eight years ago and in his role as Technical Team Leader, is responsible for the day-to-day management, coaching and development of our engineers. This is a pivotal and diverse role, supporting our culture of Make it Right, Make it Happen, Make it Better. Here's a day in the life with Keagen.
07:45
Arrival at the Hartlepool facility. I normally cycle to work (weather permitting) as I live local to the site. My day starts with a zap (literally), to ensure I am Covid compliant and phew, passed this one.
09:15
The first task of the day is to find out what has happened in the last 24 hours. This is then discussed during the daily management meeting to ensure that engineering has communicated and discussed the previous 24 hours, and to set the scene for the day.
10:45
I touch base with the shift engineers while they are carrying out the daily planned preventative maintenance (PPM) and total preventative maintenance (TPM) activities. This is an important step in ensuring operational continuity.
11.30
Discussing and reviewing new and current projects ongoing throughout the plant. We are currently in the process of introducing a new conversion machine. Lots to think about and plan!
12:30
Time to relax and refuel for a very busy afternoon ahead. An opportunity to catch up with production colleagues over lunch and discuss the Euro 2020 results.
13:30
Liaising with the shift supervisor to discuss any issues the shift may have and identify assistance the engineering department can provide.
14:00
Catching up with the next shift engineer to discuss active tasks on the board and what needs to be carried over to night shift engineering.
15:00
One of my tasks is to regularly carry out mini audits throughout the department. Today I carried out an audit on our critical spares to ensure that the system matches up with the physical stock for immediate repairs and maintenance, helping to keep our operations moving.
16:00
I finish with an end-of-shift management review, discussing the daily tasks and status of ongoing projects.
Take a look at our jobs board to see the latest opportunities and stay up to date with all the latest news on our social media channels.