Coveris has been shortlisted for three awards in the UK Packaging Awards 2021. Celebrating quality, innovation and achievements in the packaging industry, the UK Packaging Awards presentation takes place on Friday 12th November at The Brewery in London.
Coveris has been shortlisted for Flexible Plastic Pack of the Year, Cartonboard Pack of the Year and Best New Concept.
MonoFlexBE in Flexible Plastic Pack of the Year
Coveris launched innovative MonoFlexBE lightweight and fully recyclable pouches for Tesco's grated cheese category. The MonoFlexBE launch marks a major step change in the packaging of cheese, which has moved from one of the hardest to recycle materials, to a fully recyclable polyethylene (PE) monolaminate structure with built-in barrier properties. The launch supports Tesco's soft plastic recycling strategy and Coveris' vision for NO WASTE.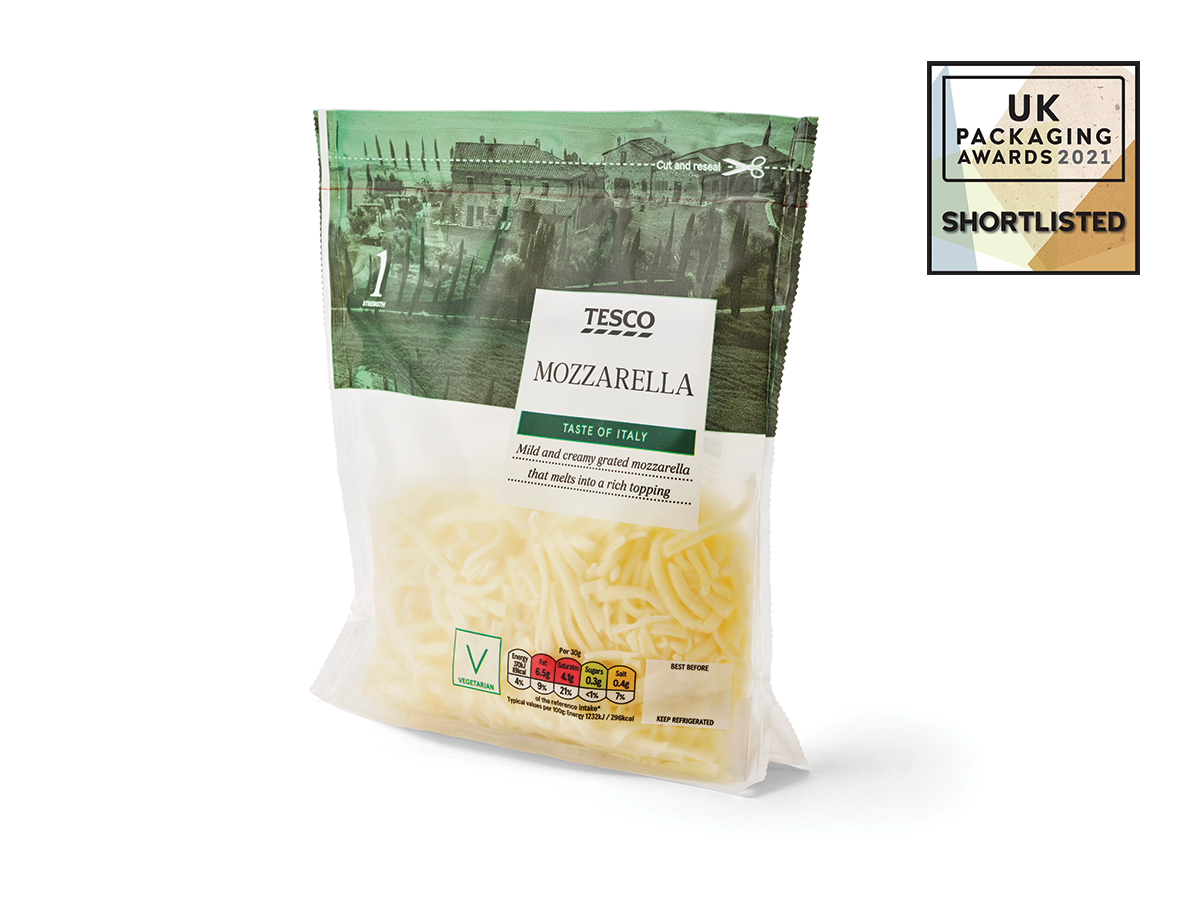 Hawksmoor at Home in Cartonboard Pack of the Year
Premium steak restaurant business Hawksmoor worked with Coveris to launch its home delivery service in 2020. Each steak is lovingly packaged in an artisan designed box incorporating a unique open/close lid mechanism and viewing window. Carefully balancing product and environmental protection through minimisation and sustainable material selection, Hawksmoor's kraft boxes are made from a lightweight, recycled and fully recyclable board.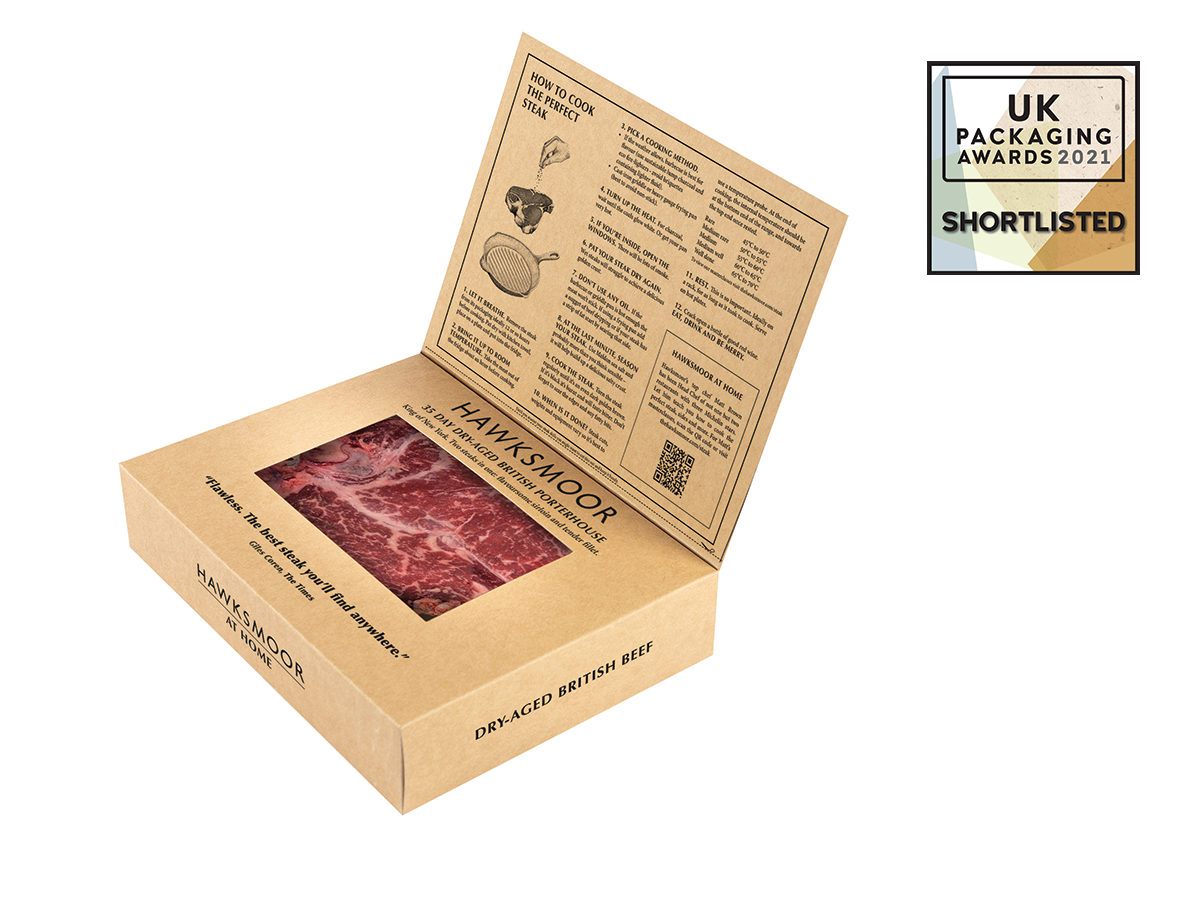 icard Tray in Best New Concept Award
Delivering innovation through collaboration, Coveris and iPac teamed up to develop the icard tray. Designed for recyclability and premium shelf appeal, icard trays combine a thin rPET tray liner containing up to 100% recycled content with an outer, fully printable cartonboard tray. Connected using no laminates or adhesive, the two lightweight icard tray components are easily separable by consumers for recycling.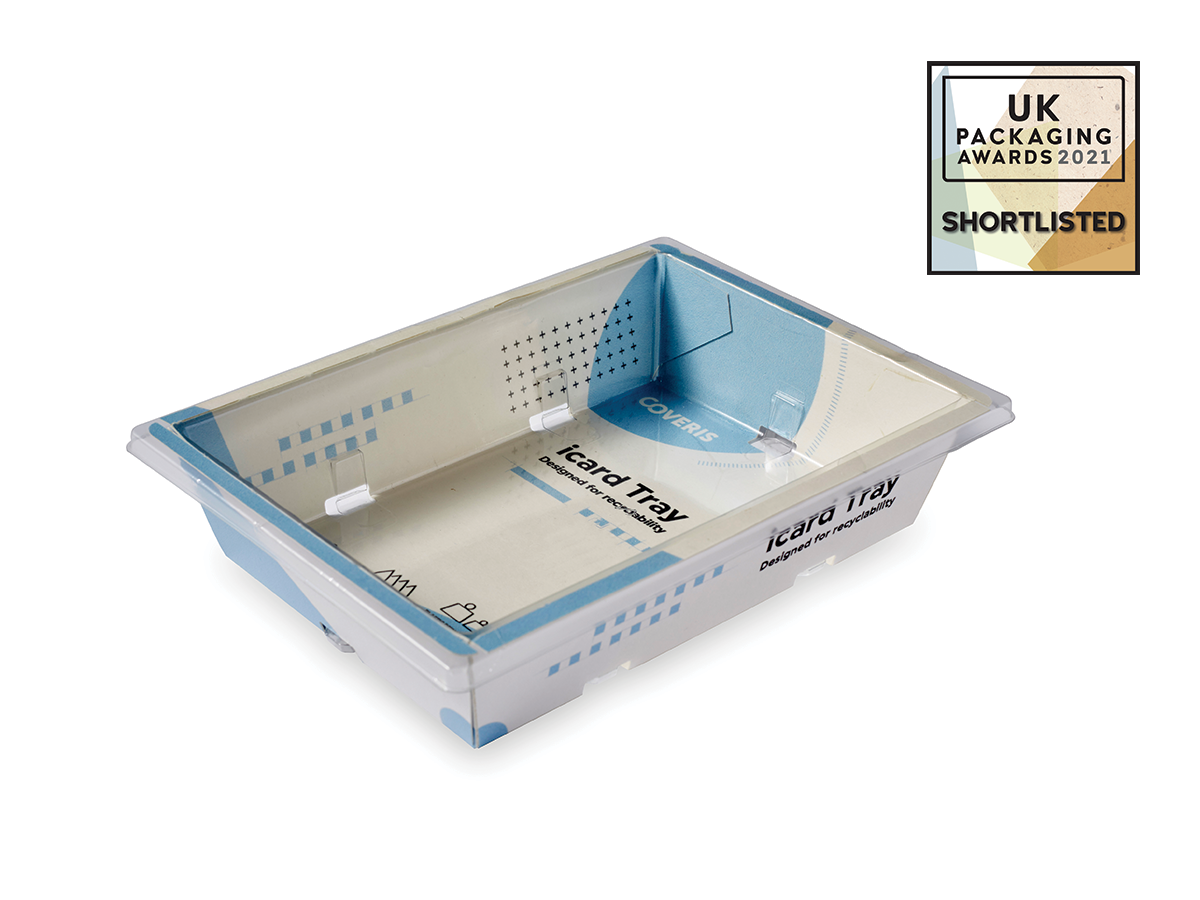 In the UK Packaging Awards 2020, Coveris was awarded Flexible Plastic Pack of the Year for its recycled and recyclable shrink film Duralite R, and Cartonboard Pack of the Year for RecyclaLite, its easily recyclable sandwich skillet featuring a 40% plastic reduction, launched with M&S.