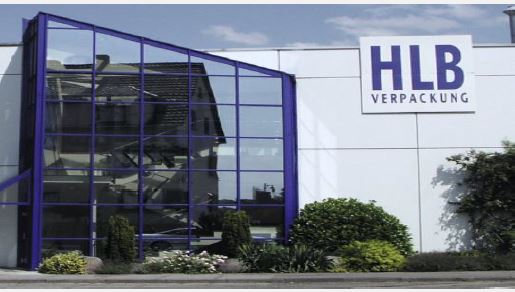 Coveris announces the acquisition of HLB|SFV, a previously family owned company focused on the manufacturing and sale of various shapes of paper bags but also paper-based flexibles on reels. HLB|SFV is offering the largest high-quality paper bag conversion capacity in the DACH region and focuses mainly on food, pet-food and industrial markets.
This transaction is part of the Coveris 2.0 strategy to invest in high potential regions, capabilities and products. It will increase significantly the capacity of the company in paper bag production and strengthen its sustainability offering.
"With the acquisition of HLB|SFV we are now able to quickly fulfill all requests, including large volume from international key accounts for these bag solutions. Our combined expertise about paper bag production in Firminy, Neuwied and now HLB|SFV is turning Coveris into a sustainability powerhouse for food, pet-food and industrial markets. Coveris total turnover is now equally distributed between paper-based solutions, films and flexibles. This is the ideal portfolio to cooperate with our customers and to develop optimized and sustainable packaging solutions." Jakob A. Mosser, CEO Coveris comments on the latest acquisition of the group.
In addition to those most recent acquisitions, Coveris enhanced over the last 12 months its medical, food, pet-food and home and personal care capacities to grow its flexible business. During that period, the Group has also massively invested in high-end labels production with the acquisition of Amberley labels, in high-end extrusion with the integration of Total Polyfilm assets and regional extension with the acquisition of Plasztik Tranzit, now Coveris Pirtó, Hungary.
About Coveris
Coveris is a leading European packaging company that manufactures flexible packaging solutions for some of the world's most respected brands. We develop packaging that protects all types of products - from food to pet food, from medical devices to industrial and agricultural products. Through our broad level of technical expertise, our high-quality packaging extends the shelf life of products hence helping to reduce waste and resource wastage. Together with our customers we are constantly working on new attractive and sustainable packaging solutions. Coveris operates 26 sites in the EMEA region with 4,100 employees. Coveris Group is headquartered in Vienna, Austria.
About HLB|SFV
HLB|SFV offers tailor-made packaging solutions and supports its customers in all packaging-related issues: from packaging design, the printing process, the printing plate production, print conversion, finishing steps and logistics solution. We work with a high degree of flexibility, commitment, precision and speed. Our tradition lies in the production of high-quality packaging in gravure & flexo printing and its further refinement. We manufacture products that prove themselves every day.
Press contact
Barbara Sternig
Director Marketing & Communications
T +43 1 2058 122 - 19
barbara.sternig@coveris.com