Our goal is to deliver optimal, sustainable solutions that work to reduce overall environmental impact for both packaging and product. Sustainability at Coveris is all about delivering packaging that works to minimise the downsides and maximise the benefits for everyone.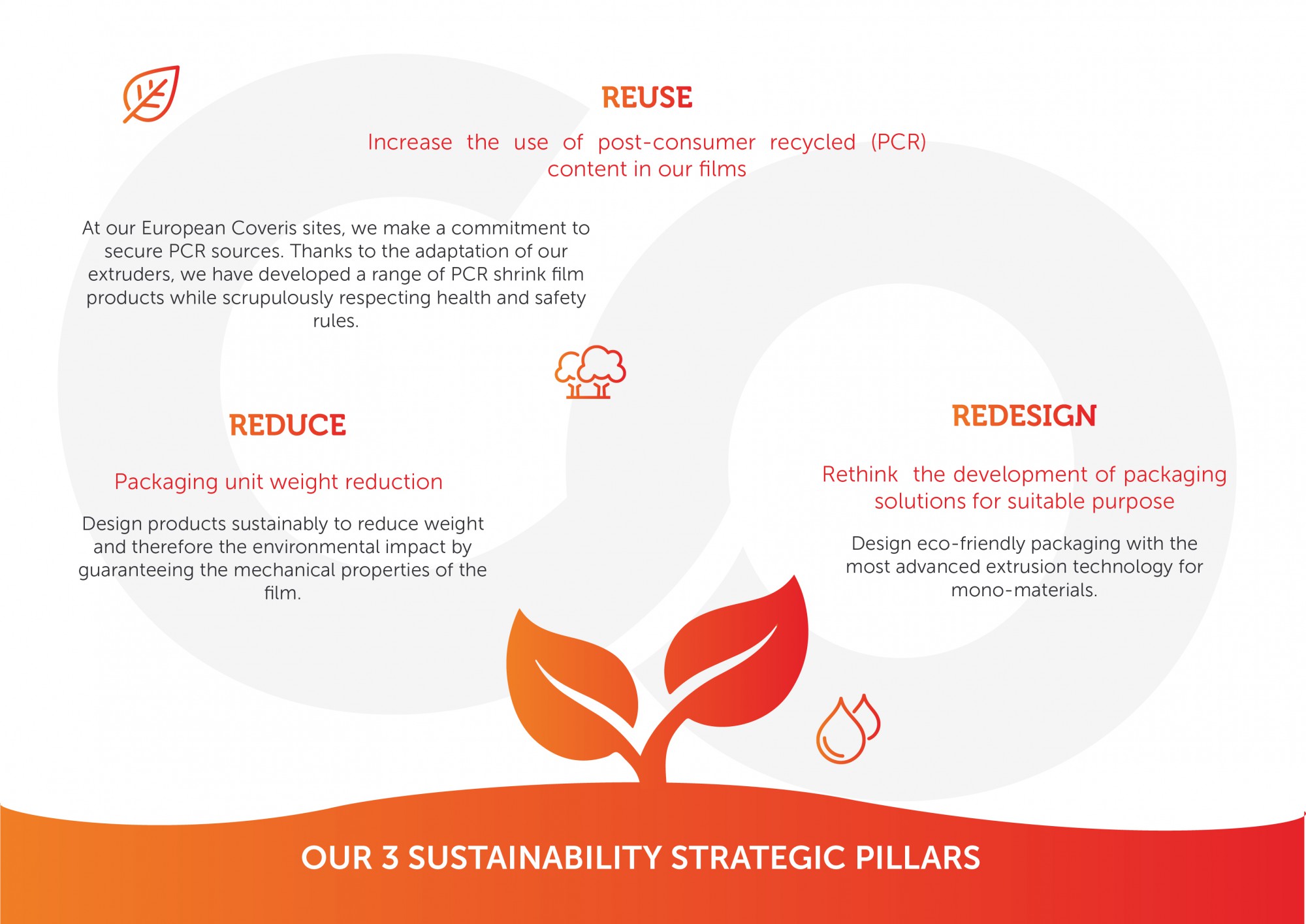 Sustainable Leadership
Extending our environmental responsibility beyond our products, their resources and end-of-life function, we engage in sustainable business leadership across the entire value-chain.
High Performance Packaging
Protection/enhancing shelf life (barrier properties for less product and food waste)
Reduced emissions (through production and supply chain optimisation)
Next life (material can be reused or recycled)
Post-consumer waste reintegration
Materials
Renewable materials (verified, compostable or bio-based)
Recycling-friendly materials (recycle without compromising quality or safety)
Material optimisation (less use of material, better recyclability)
Sustainability in Production
Optimisation of resources / lower emissions (heating/cooling of plants, light concepts)
Striving for zero waste concept (regranulation, recycling, reuse of material)
Green energy concepts
Engagement
Active member in associations such as CEFLEX | Plastic Pact UK
Cooperation with Universities and waste management companies (ARA, Bonus, ADEME)
---
Visit our dedicated Pack Positive™ resource to learn more and find out how we're supporting the UK Plastics Pact.
Pack Positive™